Bra Fit Tools
And Bra Sizing Advice
How to measure yourself
Your bra size is made up of a number and a letter. The number indicates the band size around your body, and the letter indicates the cup size. Together they make up the bra size e.g. 14E. Finding what works for you can sometimes be a case of trial and error as each body shape is unique, but this guide is a fantastic starting point and will have you feeling comfier and better supported in no time!
Measuring your Underbust
To get the best results for your "under bust" measurement, you'll need to stand up straight and place a tape around your body in a straight line just below the breasts. It should be horizontal and firm around your body but not uncomfortable. Make sure the tape is not riding up or dropping down as this can put you out by more than one body size.
Measuring your Overbust
The tape should once again be straight around your body but this time the measurement is taken at the "high point" of the breast - the nipple line. It is often best taking this measurement with a bra on and using this measurement as a staring point only. Use your best judgement - if you are currently spilling out of your cups then you need to go up a cup size or two.
Remember your Crossover Size!
The letter in your bra size indicates the volume of your cup, but the tricky thing about bras is it's also dependant on the band size. For example, not all E cups are the same, and the E cup size gets bigger with each band size. Not all cups with the same letter are the same volume. Crossover sizing demonstrates how we can change band size but keep the cup size the same volume, and helps you to understand how your sizing needs change with your body over time. Lost a little weight? Go you! Simply drop a back size and go up a cup size, and vice versa.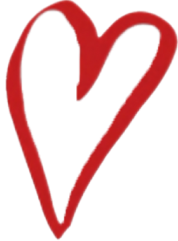 International Bra Sizing Chart
Our international size charts let you figure out your sizing conversion, whether you are a 75B or a 12B! Simply hover over your current size and watch the pink bars highlight all your international sizing conversions. Click on your size under the NZ/AUS column to view our corresponding styles!